Does a tidy desk make for a tidy mind?
"If a cluttered desk is the sign of a cluttered mind, then what are we to think of an empty one?"
Albert Einstein was on to something here, and it got us wondering whether the decor of your desk does have an impact on how overwhelmed you feel. So we did some investigating…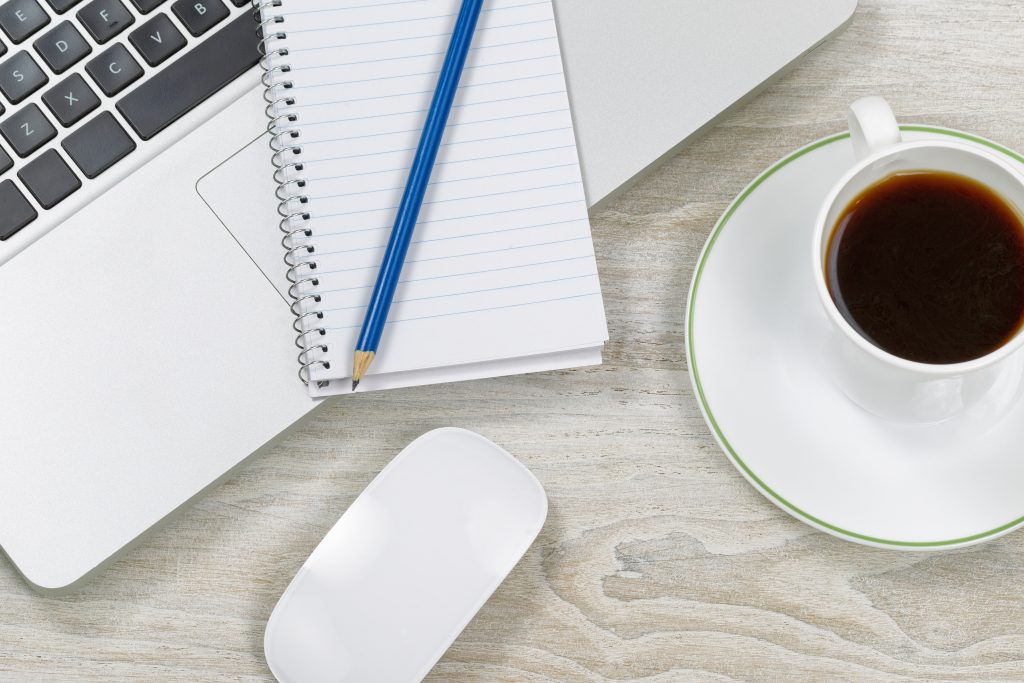 The Telegraph were of the opinion that if you wanted a successful career, you needed to clear the workspace around you. According to Jayne Morris, leading life coach for the NHS Online, having a cluttered desk spills in to your 'inner world' and impacts across your life as a whole. She says,
"Clearing clutter has a ripple effect across your entire life, including your work.
"Having an untidy desk covered in clutter could be stopping you achieving the business success you want."
A cluttered desk offers lots of distractions. It can make you feel like you have a lot on at one time, and can even stop you thinking broadly and creatively, as your space can feel smaller.
A cleared desk will help you focus and feel less pressure, which will not only help you reach your end career goal, but also improve how you feel in yourself.
Here are some tips to keeping your desk tidy: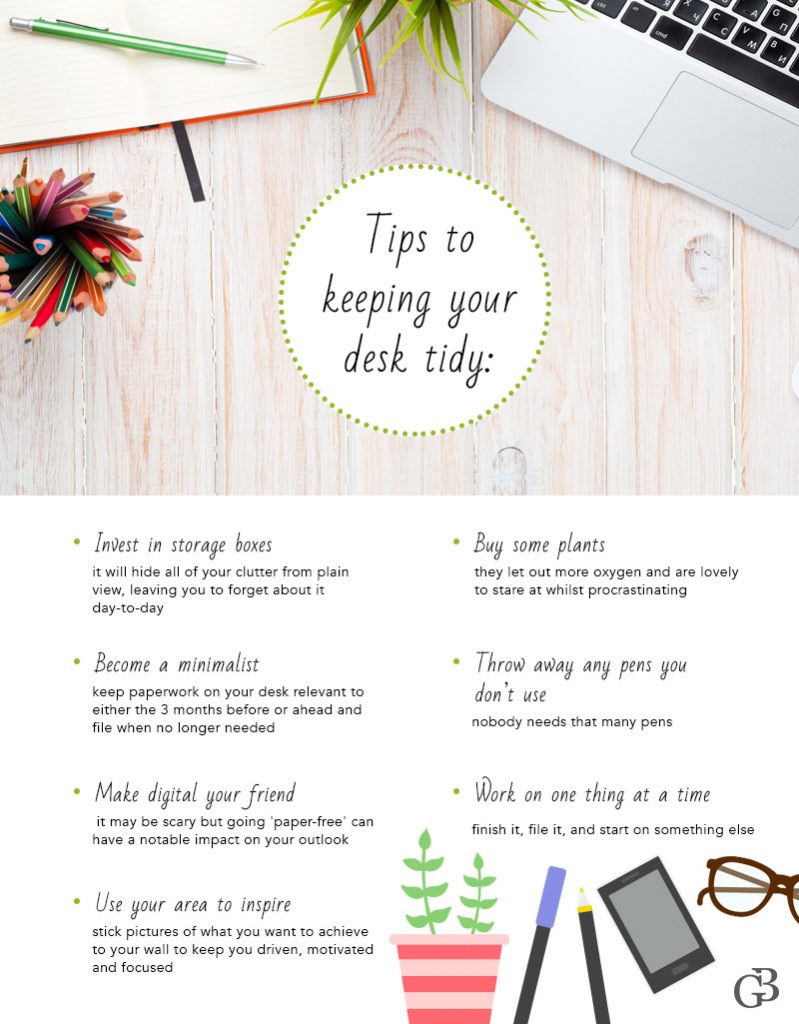 Invest in storage boxes – it will hide all of your clutter from plain view, leaving you to forget about it day-to-day
Become a minimalist – keep paperwork on your desk relevant to either the 3 months before or ahead and file when no longer needed
Make digital your friend – it may be scary but going 'paper-free' can have a notable impact on your outlook
Use your area to inspire – stick pictures of what you want to achieve to your wall to keep you driven, motivated and focused
Buy some plants – they let out more oxygen and are lovely to stare at whilst procrastinating
Throw away any pens you don't use – nobody needs that many pens
Work on one thing at a time – finish it, file it, and start on something else